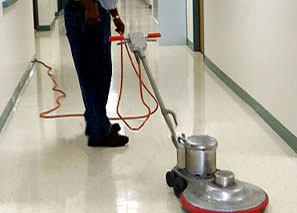 Staten Island Cleaning Services New York
When your business needs commercial cleaning services, what do you look for in your potential Staten Island cleaning services company? You should be looking for a company that is reliable, dependable and adheres to their janitorial services schedule. The company should employ professionals who will perform office cleaning and general cleaning along with building maintenance for comprehensive care. They should be able to handle the demands of your business, whether it requires medical cleaning, post construction cleaning, or even the use of green cleaning products.
Commercial Cleaning New York has all of those qualities, but that is not everything a business needs out of their commercial cleaning services. We offer a different approach to the typical business to client relationship. You trust us to provide office cleaning and we work hard to show you why we deserve that trust. We would rather have less of a client to company relationship and more of a family relationship. Our ultimate goal is to provide safe and sanitary work environments for all of our clients and not just a clean office.
So while we employ all of the best and cost effective cleaning services, we are also working to build that relationship with our clients. Staten Island cleaning services might be a dime a dozen, but we stand out from the rest with our attitude and comprehensive offerings. We specialize in meeting your needs from periodic janitorial service once a day, once a week, or once a month all the way to routine building maintenance and one-time clean up for special events, renovations, or a new office opening.
Fill out the free Staten Island cleaning services form on this page to learn more about our professional, targeted office cleaning services. We will use this information to start a dialogue in order to provide you with a variety of Staten Island cleaning services for every budget.