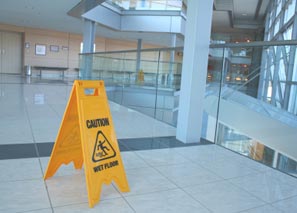 Commercial Cleaning Services in New York
At Commercial Cleaning New York, we take pride in our work. Every cleaning job, regardless of the size, is treated with respect for your business and a desire to impress you with our capability. We offer a variety of commercial cleaning services NY businesses need, from one-time clean up to daily office cleaning in New York City.
Complete Cleaning and Janitorial Services To Meet Your Business Needs

General cleaning in New York City includes the industry standard for office cleaning, including vacuuming, sweeping, dusting, and other light duty cleaning. Providing employees with a clean work space can be crucial to job satisfaction, and this can be achieved through the best commercial cleaning services NYC establishments demand. Our general office cleaning in New York and the surrounding area ensures a comfortable and clean working environment.

Included in commercial cleaning services NYC businesses can expect from our company are our environmentally-friendly procedures. Green cleaning in New York City is one of our specialties. We make sure your offices are cleaned in an eco-friendly manner for optimal comfort combined with environmental responsibility. More people than ever have chemical sensitivities and allergies that can be aggravated by harsh cleaning detergents and solvents. Our green cleaning solution is safe, affordable and gentle.

Office cleaning in New York City is simple and affordable. Just pick up the phone and talk to us at Commercial Cleaning New York. When it comes to providing top-of-the-line commercial cleaning services New York offices need, we offer daily, weekly, bimonthly, monthly, quarterly, seasonal, and custom scheduled office cleaning services for any size business.

One-time office clean up is the solution when you've moved into new offices or have had an unfortunate accident such as flooding or other damage. Expect nothing less than the most effective commercial cleaning services NY can offer. We are experienced at doing the heavy cleaning and restoration necessary to get your business back to normal in a healthy work environment.

Post construction clean up by Commercial Cleaning New York includes everything from clearing away construction debris to washing windows so that your space is move-in ready.

Residential cleaning in New York can be expensive, but Commercial Cleaning New York offers reasonable prices for regularly scheduled residential cleaning or those cleaning projects you don't want to tackle yourself, such as window washing or garage clean up.
Besides the commercial cleaning services New York-based offices typically have, we also offer a complete menu of Janitorial Services and Building Maintenance Services tailored to your needs and schedule. Snow removal, carpet cleaning, hard floor cleaning, power washing, pest control, awning cleaning and window washing are just a few of the options for cleaning in New York offered by our cleaning professionals, whether you need us to be there during business hours or after hours. Be sure to ask us about our Janitorial and Maintenance packages!