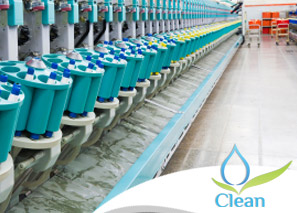 Factory Cleaning Services New York
Commercial Cleaning New York is a trusted and respected industrial provider of New York manufacturing plant cleaning services. Our New York factory cleaning services are tailored to fulfilling the needs of our industrial clients for a safe and productive workplace. Our philosophy is to provide factory cleaning services in New York that promote a clean and safe environment for all of our clients' employees and customers.
Effective And Comprehensive Manufacturing Plant Cleaning In New York
Housekeeping and comprehensive factory cleaning in New York are essential to a safe and productive work place. Slips, trips, and falls, as well as other on the job incidents, are often traced back to poor housekeeping practices. Utilizing Commercial Cleaning New York manufacturing plant cleaning services allows you to ensure your facility is clean and safe for your employees, customers and during any potential OSHA inspections.
Our comprehensive New York factory cleaning services cover every area of your plant, from the floor to office space to the parking lot. Here is a small sample of the services we offer:
Complete floor cleaning for any surface, including sweeping, polishing, waxing, and shampooing.
One time cleanup after construction projects, renovations, or expansions.
Deep cleaning and disinfection of work surfaces, offices, kitchens, bathrooms, and any other working space.
Exterior cleaning such as windows, facades, awnings, and parking lots.
New York factory cleaning on your schedule: daily, weekly, seasonal, off-shift, on-shift, weekends, or weekdays.
We work with each of our clients to fulfill their needs, and we pride ourselves on building lasting relationships with all of our customers. Fill out the free cleaning estimate form on this page to learn more about our professional New York factory cleaning services. We will use this information to start a dialogue in order to provide you with a variety of options for every budget.