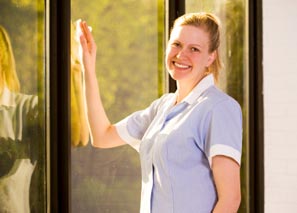 About Commercial Cleaning New York
Commercial Cleaning New York is a full service, professional, commercial cleaning service offering New York office cleaning services, commercial cleaning solutions for all industries, reliable NYC building maintenance, and janitorial services in New York. We are a family owned and operated NYC office cleaning service that strives to give every client great value for their money as well as exemplary New York office cleaning.
A Proven NYC Office Cleaning Service
Founded in 1985, Commercial Cleaning New York is a fully licensed and insured NYC office cleaning, building maintenance and janitorial service provider. Each of our employees goes through extensive training in order to provide our clients with outstanding New York office cleaning and janitorial services that are reliable, trustworthy, and professional at all times. We are qualified to provide specialty, New York commercial cleaning solutions such as medical cleaning and NYC building maintenance. Â Our company updates our cleaning staffâs education and training on a regular basis in order to provide our clients with the best possible New York office cleaning service.
Proper NYC Office Cleaning Is Much More Than Dusting and Mopping
If youâre concerned about your employeesâ health as well as the appearance of your office, it only makes sense to hire a New York commercial cleaning company that understands the difference between âlooking cleanâ and truly being clean. If you try to do your own NYC office cleaning or hire someone who hasnât been properly trained, you may end up with an incomplete cleaning that results in the spread of germs or an office that simply doesnât seem sanitary. Thorough cleaning and disinfecting of high traffic surfaces such as telephones and doorknobs and the use of the appropriate cleaning materials and disinfectants are just part of Commercial Cleaning New Yorkâs dedication to giving every client exceptional New York office cleaning.