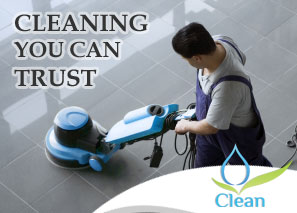 Bank Cleaning Services In New York
The highest quality bank cleaning in New York is vital for your business. When customers walk into a bank branch, the first impression that they get of the facility often plays a major part in overall customer satisfaction.
A clean, bright, and welcoming environment are essential for making a good first impression of your company. Commercial Cleaning New York will help you maintain a facility you can be proud of that drives customer satisfaction with our top-notch service for cleaning New York banks.
Why Do You Need to Hire Cleaning Service for Banks
Banks and financial institutions are some of the most important places in the world, considering that they serve as a place for people to deposit money, pay bills and transact business. These places also have a lot of valuable assets that need to be protected from damage and decay.
Having a professional janitorial service can help you save time and money. The cleaners will be able to clean the whole area, depending on the location of the bank so you don't have to worry about doing it yourself. They are also able to do their job in less than an hour, which means that there will be less work for you to do.
The cleaners will also be able to clean up all the dust and dirt in your office so that it doesn't get into the air system or your computer equipment. This will help reduce the chances of getting sick from working at banks because of poor ventilation systems or respiratory problems caused by dust particles in the air.
Besides an office cleaning service, they can also provide you with more advanced janitorial facility services such as deep-cleaning services, carpet cleaning services, etc that your bank may need.
Commercial Cleaning New York's Bank Cleaning Services
With Commercial Cleaning New York, cleaning services for financial companies are tailored to meet your branch's needs. Schedule your service with us for daytime or evening cleanings during the week or the weekend. We provide a wide range of services to handle all of your New York bank cleaning needs, from floor to ceiling. Some of those services include:
Window washing for a clean, bright facade that lets natural light into your branch.
Hard floor care including sweeping, mopping, waxing, polishing, and buffing.
Expert carpet cleaning, shampooing, and rug care.
Waste management and bathroom cleaning plus exposed surfaces sanitation.
One-time janitorial services for spring clean-up, post-construction clean-up, or emergency clean-up.
Comprehensive New York Bank Cleaning
We have years of experience cleaning banks and office cleaning service; we can handle every aspect of your facilities. Our cleaning professionals are licensed, insured, and held to the highest standards in the industry. We are experts in every aspect of bank cleaning, including customer service areas, bathrooms, office areas, exterior and interior windows, facades, and even parking lots. We pride ourselves on being a one-stop, comprehensive New York bank cleaning services provider.
Fill out the free cleaning estimate form below to learn more about our professional New York financial institution cleaning services. We will use this information to start a dialogue in order to provide you with a variety of options for every budget.