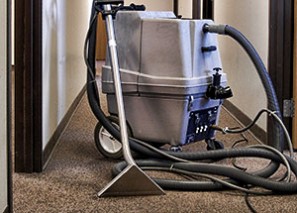 Commercial Carpet Cleaning Services
Getting commercial carpet cleaning services will be an investment for any business. Carpets can be expensive to replace, and having the carpets professionally cleaned can save you money in the long run.
It is striking to see the difference between a carpet that has been deep cleaned and shampooed and one that has only been vacuumed. When you take care of your business, you want to make sure that everything looks the best it possibly can. This is especially true when it comes to the interior of your building. The carpeting in your office or store can make or break how people perceive your business. If you want to make sure that your carpet is in top shape, then you need to hire a commercial carpet cleaning company as soon as possible.
The Importance of Clean Carpets in Your Office
Service providers who offer commercial carpet cleaning will be able to help you get rid of all kinds of stains and stains that may have been left behind after some type of damage has occurred in your commercial building. They will also be able to clean up spills on the floor before they cause too much damage or harm anyone who walks over them.
Commercial Cleaning New York's carpet cleaning service and carpet shampooing service will make your carpets look new again, saving you money in the long run. Commercial carpets can take a beating, but they don't have to. Our professional cleaners offer a top-of-the-line cleaning service that helps protect your investment.
We Use Professional Commercial Cleaning Products And Equipment
We offer carpet cleaners in New York, which can be intimidating for do-it-yourselfers. Many people are worried about choosing the right cleaning products, oversaturating the carpet, damaging the fibers, or making stains visible. Some people worry about using the wrong equipment or rentals that might yellow or otherwise damage the carpet fibers. Commercial Cleaning New York provides a professional cleaning service for your carpet to alleviate those problems.
With years of experience providing carpet cleaning NYC and a carpet shampooing service, we know what products and methods to use. Our carpet cleaner can make any carpet look like new, whether you need it for commercial cleaning restaurants or residential carpet cleaning. And we will always spot-test our methods on your carpets before proceeding with the entire room.
Commercial Carpet Cleaning & Shampooing Services Pays Off Over Time
There are many commercial carpet cleaning companies, but hiring our NYC commercial carpet cleaners and carpet shampooing service will help you extend the life of your flooring. This is because any business owner knows how costly it is to replace large areas of carpeting. Clean carpets also make a positive impression on clients and employees alike.
It's important to have a clean, stain-free carpet to attract customers and make them feel comfortable. When a business has dirty carpets, it can make the entire commercial building smell bad, which could lead to customers leaving. This means that hiring commercial cleaners for area rug cleaning or carpet cleaning will help keep your business running smoothly and allow you to focus on other things.
NYC carpet cleaning can also make your employees feel more at ease and safe, as a dirty rug or carpets can cause health issues such as allergies or respiratory problems. This is especially true if your company has employees who work on computers all day. Every worker deserves a fresh, clean, and sanitary working environment, and that begins with a rug, carpets, and flooring.
In general, steam cleaning on carpets and carpet shampooing services in New York should be scheduled once per year, depending on the amount of traffic and the color of the carpet. This would be in addition to everyday cleaning, vacuuming, and maintenance services. Cleaning commercial carpet and shampooing are what really revitalize a carpet.
Call our Carpet Cleaning Services Office Right Now!
Fill out the free cleaning NYC estimate form on this page to learn more about our carpet cleaning company. We will use this information to start a dialogue to provide you with a variety of options for every budget.