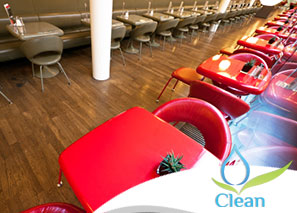 Brooklyn Cleaning Service New York
Every business needs commercial cleaning services at some point. Whether it is a regular house cleaning service and building maintenance, a one-time cleanup, or post-construction cleaning, Commercial Cleaning New York is ready to service your company's needs.
What Sets Our Cleaning Services Company Apart From Others
What makes our service unique from that of other companies is more than just our comprehensive office cleaning services. We focus on building relationships and trust and creating a family atmosphere rather than a client-based business relationship. More than just clean floors, our Commercial Cleaning providers offer a safe and sanitary working environment for every employee and a home for every family. That is our perspective on our commercial cleaning services, home cleaning services, medical cleaning services, and green cleaning options.
It pays to use a professional and trustworthy company for Brooklyn sanitation service. Many of the clients have told us that, in the past, they used to do their own office cleaning, but they had concerns. For example, what are the right chemicals and equipment that will get the job done without harming workers or damaging our equipment? To address these types of concerns, we work to provide knowledge, a professional deep cleaning business, and building maintenance.
Professional Brooklyn house cleaning is a great way to keep your home in good condition. They can also provide a deep and competent cleaning service to keep offices and other spaces in tip-top shape. They're also an important part of any business's bottom line.
Professional services include everything from a house cleanup service to deep carpet cleaning and upholstery cleaning. Our Commercial Cleaning Services in Brooklyn can provide the following benefits:
We are experienced at handling potentially hazardous materials such as pesticides, solvents, and chemicals used for cleaning in a house, studio, or business.
We have the necessary training and certification to ensure that our service is properly dealing with these materials and can provide deep and competent cleaning service.
We have the ability to detect problems caused by improper storage of hazardous materials and take appropriate measures to prevent accidents.
We have access to all of the necessary cleaning equipment, chemicals, and materials for the jobs, including special air filters that can remove dust particles from the air in your home or office space as we care for you so you don't feel exhausted after spending time there.
Contact our Brooklyn Cleaning Service Today!
Scheduling can be a hassle, but we are very flexible to work out a deal for all of our Brooklyn cleaning services. We can offer our maid services and janitorial services daily, once a week, or even once a month. We have no problem with one-time cleanup for events, renovations, move-ins, new office openings, emergencies, or any other situation that life throws at us. When we work out a schedule, reliability is one of our top priorities.
Fill out the free Brooklyn cleaning services form on this page to learn more about our targeted office or house cleaning services, or to book an appointment with us. We will use this information to start a dialogue to provide you with a variety of our Brooklyn clean services.