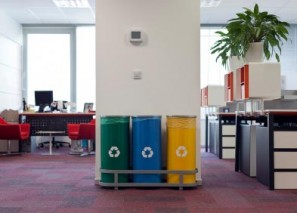 Manhattan Cleaning Services
When an entire office or a floor of a building needs to be cleaned, it can be a daunting task to make sure all the right equipment, products, and procedures are used to ensure a sanitary and safe job is done. Commercial Cleaning New York is dedicated to providing services to serve our clients' Manhattan cleaning needs whether that includes, office cleaning, general janitorial services, building maintenance, medical cleaning, and even post construction cleaning. We offer an array of Manhattan cleaning services to find the best possible solution for your needs from green cleaning to general cleaning.
While we refer to our customers as clients, in reality, we strive to develop more than a professional relationship while offering Manhattan cleaning services. We believe in maintaining safe and sanitary work environments for our clients to work in while building the trust that shows our Manhattan cleaning services are ideal for your needs.
Here Is An Example Of Some Of Our Manhattan Cleaning Services:
Manhattan general cleaning and building maintenance that conforms to all codes and requirements.
Commercial cleaning for any number of different businesses, such as office cleaning, medical cleaning, and post construction cleaning.
Manhattan janitorial services when you need them, whether that is on a daily, weekly, or monthly basis.
One-time clean up services after a renovation, move, special events, new office opening, or emergency.
Green cleaning services geared towards sanitary work spaces with the absolute minimum in environmental impact.
Fill out the free Manhattan cleaning services form on this page to learn more about our professional, targeted cleaning services. We will use this information to start a dialogue in order to provide you with a variety of Manhattan cleaning services for every budget.