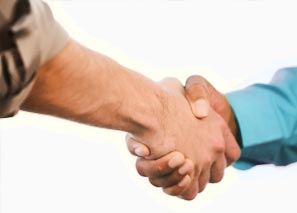 What Clients Say About Our Cleaning Services
We offer the highest quality in professional cleaning & maintenance services to commercial and residential clients. You can be assured that you will receive superior service at very affordable rates. Some of our client's include:Â Helmsley Spear, Trebor Management Corp., Gursky & Ederer, P.C., DL Rothberg & Assoc., Tandler, Sabatini & Associates, and Fabrictex.
Read What Customers Are Saying
What Commercial Cleaning New York really does for me is the program they have. Every time you call with a request or a complaint you speak to a live person and not to a voicemail or answering machine. Commercial Cleaning New York knows each of my properties inside and out. Commercial Cleaning New York has all of my buildings now because it seemed like they were the only vendor I had that actually cared about us.
— Erika G., Portfolio Manager in Brooklyn, NY
It is so nice to know you only have to make one phone call to have any issues I have resolved. Commercial Cleaning New York makes my life easier. The company is very attentive and responsive.
— Lucy M., Facility Manager on Staten Island, NY
The package Commercial Cleaning New York put together for us was impressive. Not only did they include all services needed, they also made several recommendations for additional services and techniques based on their experience. The price was affordable, especially in this economy and we got lots more value.
— Susan B., Facility Manager in New Jersey
I've been a facility manager for about 21 years. The service and personal attention Commercial Cleaning New York provides is the best in the business. They are responsive and they care. I highly recommend.
— D.P., Vice President of a large multi-state bank
Accountability and emergency services are what I need from my vendors. Who makes my problems their problems and resolves them. Commercial Cleaning New York is the best contractor I have because they make my issues their issues no matter what my buildings need. I make the phone call and things get done. And I need that.
— Karla M., Vice President of Operation in Bronx, NY
It's reassuring to know that Commercial Cleaning New York realizes that different companies have different needs. They treat you like a unique individual and make it their priority to show you that they don't consider any two customers the same.
— Manager, Midtown Manhattan, NY
I am writing you to express how pleased we are with the work your company has been doing for us for the last few years. As I explained when we first met, we have been serviced by several different companies over the last 10 years including ones recommended by our building"s management, neither of which ever did the quality of work you do. From the day you moved us into our new offices to the day we had a flood on a Friday afternoon and your crew worked all weekend to get us ready for Monday, I have been impressed with the dedication to us as a client. Having Commercial Cleaning New York do our everyday cleaning service is both effective and comforting, allowing us to no longer have to be concerned about our cleaning needs and concentrate on our own business. Thank you again for your professionalism. Myself and my staff wish you continued success in 2011.
— Frank Lisboa, USA Tex
See more reviews on our Google Places page.