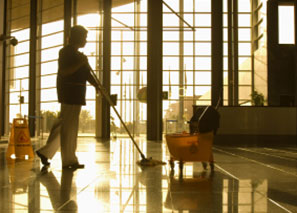 Retail Cleaning Services
New York retail store cleaning services can help drive business and attract shoppers. While a great sale or advertisement might bring customers to a storefront, the appearance and cleanliness of the store will bring customers inside and make them feel comfortable to frequent the business. Would a customer want to buy food or try on clothes in an unkempt store? Would a person window shopping from the street or in a strip mall want to enter a store with dirty windows?
How New York Retail Store Cleaning Services Help Attract Customers
Potential shoppers have to feel welcomed into a store. A big part of that is the staff, like a greater at the door and helpful staff on duty; but the retail space itself has to be inviting as well. Clean windows let in natural light. Clean floors and walls make the products on the shelf seem clean as well.
We Strive To Help You Take Pride In Your Business
Commercial Cleaning New York retail store cleaning services are designed to create a welcoming environment for customers as well as a clean workplace for employees in which to take pride. Here is just a quick list of some of our New York retail store cleaning services:
Complete floor cleaning including hard surfaces and carpets, including sweeping, vacuuming, shampooing, waxing, and polishing.
Total window cleaning including exteriors and interiors along with window treatments and wall hangings.
Bathroom and kitchen cleanup and sanitation for both customers and employees alike.
Housekeeping and cleanup for the retail floor, stock area, and offices.
This is just a sample of our New York retail store cleaning services. To find out more, fill out the free cleaning estimate form below to learn more about our professional cleaning services. We will use this information to start a dialogue in order to provide you with a variety of options for every budget.